Most commercial lawn mowers require two or three blades. When one of those blades breaks, it is a good idea to replace all the blades. This will ensure consistent wear of the blades as well as the mower. Replacing all the blades at one time, however, can be expensive — especially for contractors with large fleets of mowers.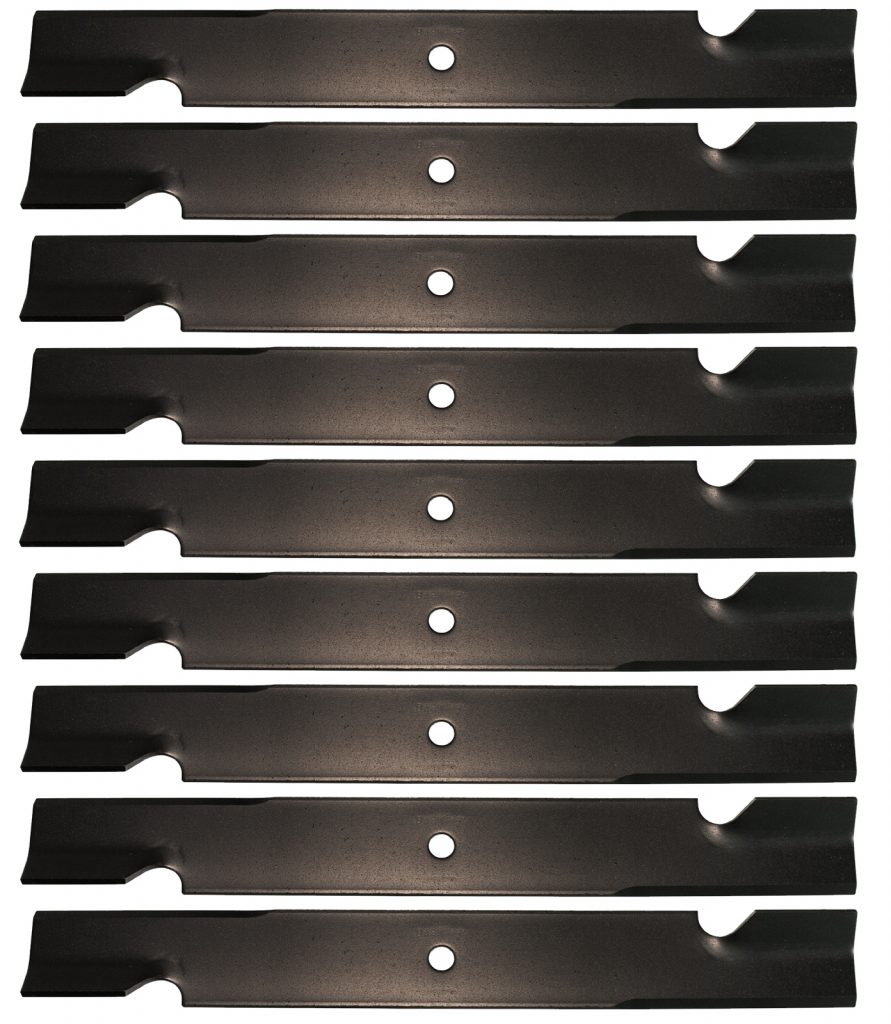 USA Mower Blades wants to keep mower blade replacement simple and inexpensive. USA Mower Blades replacement blades are available by singular blades so that you can customize the pack quantities that you offer. Customers can purchase these packs from one of our retail partners. Multipacks are an easy way to replace all blades at once or have extras on hand in case of an emergency. USA Mower Blades are available online at Craig's Affordable Tools. USA Mower Blades are also available online at Amazon, Walmart, and eBay.
For the contractors with large fleets of mowers, USA Mower Blades is happy to work individually on large purchases of lawn mower blades. USA Mower Blades eliminates the middle man and passes the savings on to the customer.
For more information about USA Mower Blades, measuring and determining which replacement blades you may need, or information about wholesale pricing, please contact customer service at 734-863-0149 or by e-mail here.