By USA Mower Blades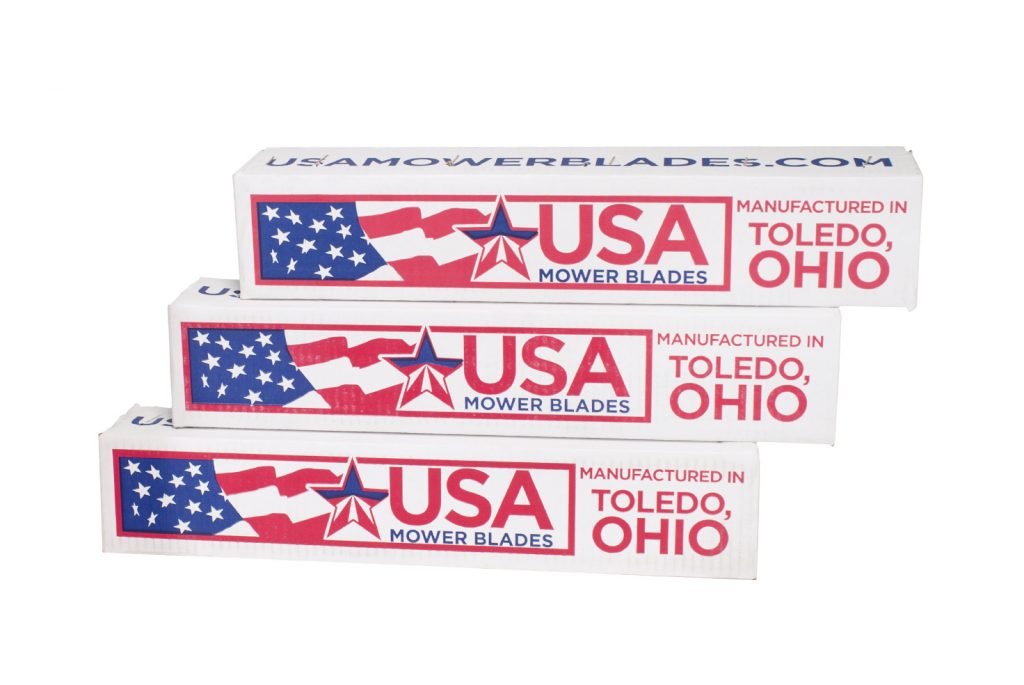 USA Mower Blades offers wholesale purchasing options for retailers looking to expand on available inventory. USA Mower Blades offers a wide range of high-quality blades for many of the most popular commercial lawn mowers on the market. The selection covers most major lawn mower manufacturers and is always expanding to meet the demand of customers and retailers.
USA Mower Blades are manufactured in the United States using locally-sourced material and labor. Even the boxes the blades are shipped in are made down the street. USA Mower Blades are made of carbon steel with a hardness of 38-42 Rockwell. These blades are made of local steel that undergoes a salt bath heat treatment to eliminate the need for straightening. The glossy epoxy finish has low VOCs, resists corrosion, reduces stone chips, and provides a longer shelf life by reducing oxidation.
All USA Mower Blades are delivered sharp and ready to install. All USA Mower Blades have a milled cutting edge and a glossy epoxy finish. All USA Mower Blades can be identified by the "USA" stamp.
USA Mower Blades is proud to offer retailers the opportunity to partner with us. USA Mower Blades are available in several wholesale amounts. Freight costs are FOB from Erie, Michigan. Customers can request a quote or arrange their own freight shipping.
For more information about USA Mower Blade or wholesale purchasing please call customer service at 734-863-0149 or by e-mail here.
Posted in Customer Service Mower Blades