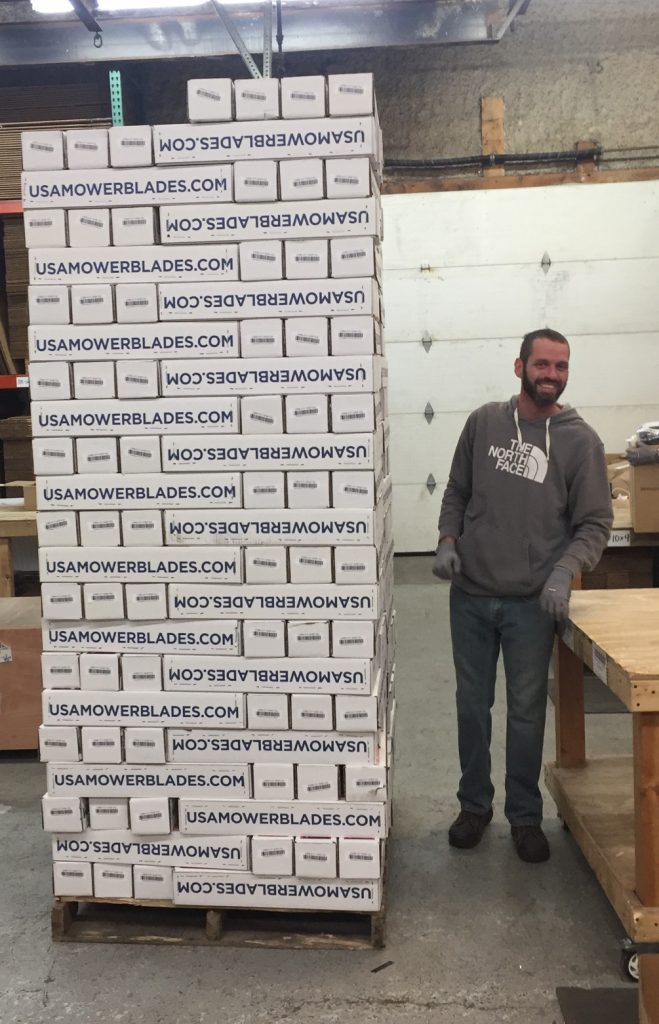 The snow is falling outside the office of USA Mower Blades. Here in Northwest Ohio, Old Man Winter is still firmly in control. But that doesn't mean it is too early to think about mowing lawns or to start stocking up on replacement mower blades. The warehouse is busy packing boxes and preparing shipments to ensure our distributors have enough stock on hand when the weather warms up.
As USA Mower Blades prepares for the return spring, here are a couple of things to keep in mind:
USA Mower Blades are made in the United States using locally sourced material and labor.
USA Mower Blades manufactures a large selection of aftermarket blades that will fit most commercial and residential lawn mowers, edgers, and power rakes.
USA Mower Blades' aftermarket blades are the highest quality available. These blades come sharp and ready for installation. All mower blades are coated with an epoxy enamel to lengthen operating life and reduce replacement costs.
For more information on USA Mower Blades please check out the USA Mower Blades Blog or call Customer Service at: 1-734-863-0149.
USA Mower Blades are available online from AffordableTool.com.
USA Mower Blades are also available from major online retailers Amazon, eBay, and Walmart.