It might seem a little redundant, but in an age of extreme branding and deceptive marketing, it is not always easy to determine where that replacement lawn mower blade may have been manufactured. USA Mower Blades are all made in America.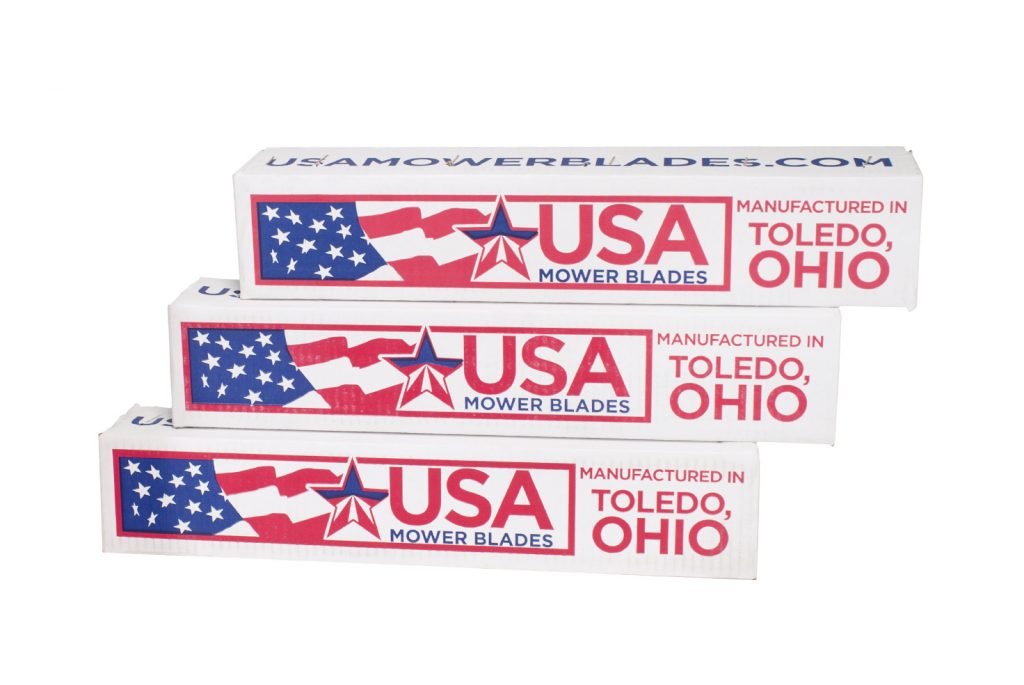 Our products are designed and manufactured in Northwest Ohio. All USA Mower Blades are made with regionally sourced products, including American steel and local labor. The USA Mower Blades factory provides over 80 permanent, well-paid jobs. Even the box used to ship USA Mower Blades is manufactured and sold by a company just down the street.
Each USA Mower Blade will arrive sharp and ready for installation. Our replacement lawn mower blades are made with heat-treated steel and coated in epoxy to ensure durability and help the blades stand up to the toughest challenges.
USA Mower Blades is pushing to keep jobs in America while putting American products into the hands of our customers. USA Mower Blades supports the local economy while helping lawn care professionals all over the country obtain The Perfect Cut.
For more information on USA Mower Blades please call Customer Service at: 734-863-0149.
USA Mower Blades are available to purchase online from AffordableTool.com.