36"/52"/54" Scag 482878 Standard Medium Lift Mower Blade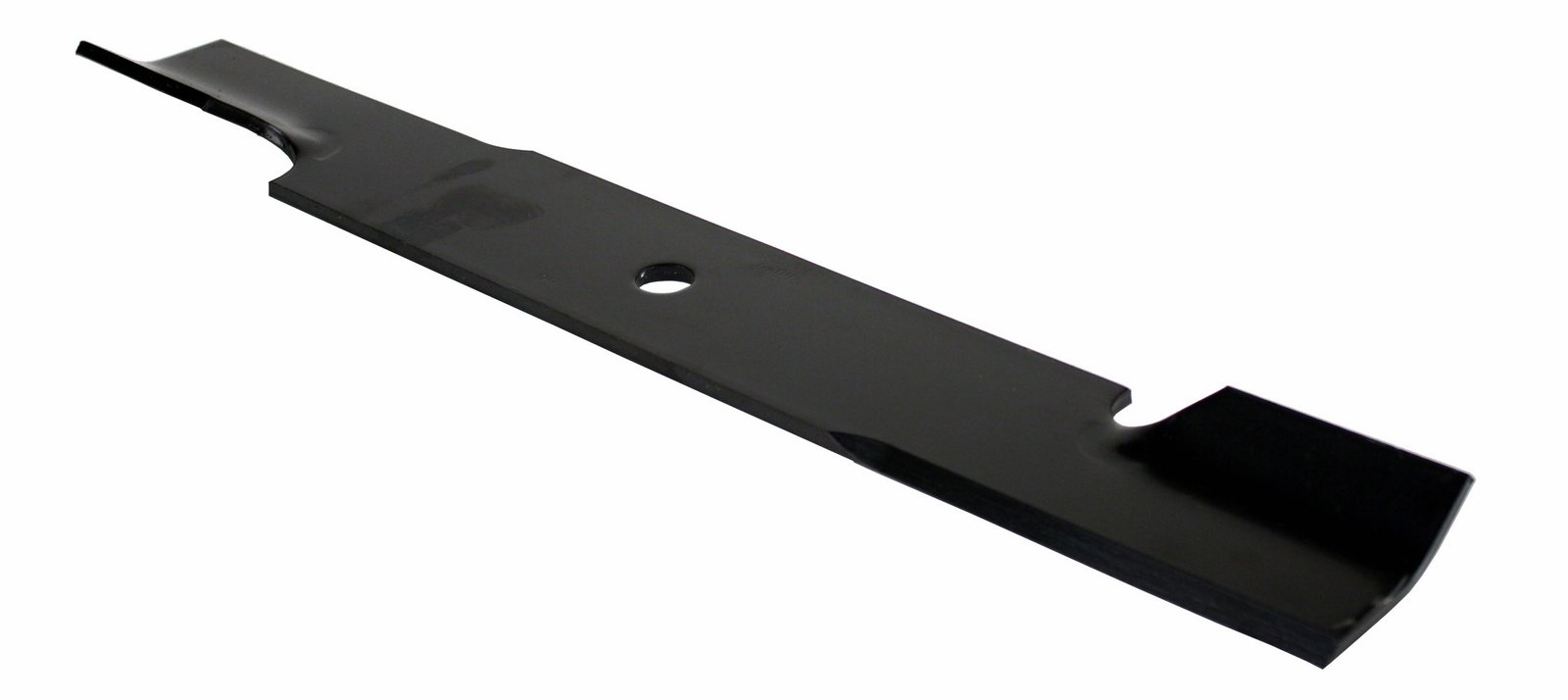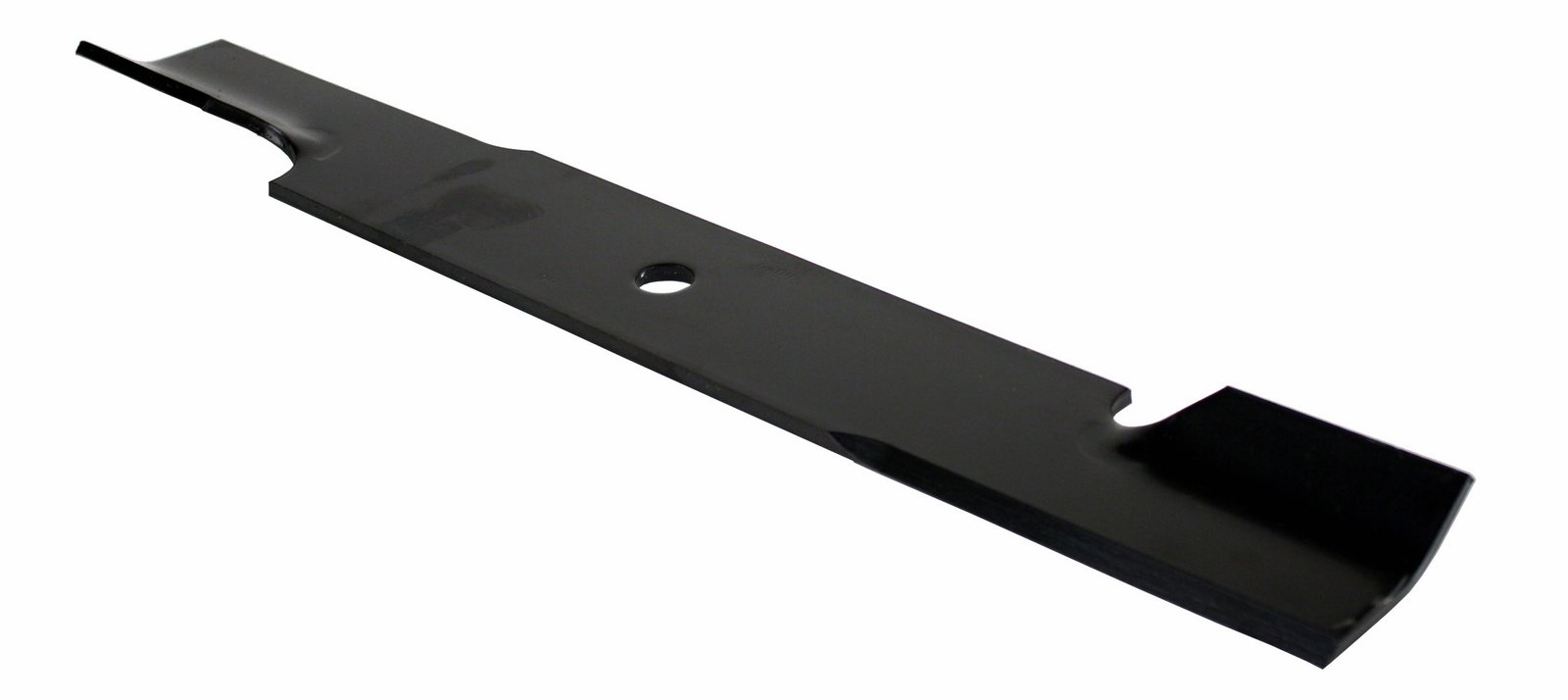 Product Description
How to Measure Blades
USA Mower Blades manufacturers replacement lawn mower blades for a wide variety of the most popular commercial lawn mowers on the market. USA Mower Blades are delivered sharp and ready for installation, guaranteeing a beautifully cut lawn every time. The heat-treated steel and epoxy-coated blades provide extra durability and will stand up to the toughest abuse while making any lawn look incredible.
All USA Mower Blades are manufactured in the United States. USA Mower Blades are designed, engineered, tooled, and produced in Ohio, using local materials and labor. The large selection of aftermarket blades fits the most popular commercial and residential lawn mowers, edgers, and power rakes.
Standard Blades
USA Mower Blades manufactures a wide range of blades to fit most commercial lawn mowers on the market. USA Mower Blades standard 2-in-1 blades come in low lift, medium lift, high lift, and extra high lift versions. USA Mower Blades are also available in commercial or standard versions. USA Mower Blades made for commercial use are thicker and wider, designed specifically for extended durability and longevity.
Lift Style
Medium Lift – 3/4 in. to 15/16 in. Typically found on straight edge, standard discharge blades. These blades have a slight upward angle at the ends. The blades produce medium lift and require less horsepower than high lift blades.
Product Specifications
Blade Type:
Standard
Center Hole:
5/8"
Length:
18"
Width:
2-1/2"
Thickness:
0.203"
Lift:
7/8"
Lift Style:
Medium Lift
MPN:
U11-108
Oregon Number:
91-622
Stens Number:
340-158
Replaces OEM:

Ariens:

00273100, 03399704, 04916400, 04917900, 3399704,


Bad Boy:

038-3000-00,


Bobcat:

112111-02, 12111-02, 32022A, 32022HD, WM132022,


Bunton:

6294, P2005, PL4206,


Encore:

363046, 363291, 481707, 482462, 823004,


Exmark:

1-303146, 1-303283, 1-303527, 1-633482, 1-633485, 103-2508, 103-2518, 103-2518-S, 103-2528, 103-6582-S, 103-6584, 103-6584-S, 633482, 633484, 633485, E633482, E633485,


Ferris:

1521227, 1521227S, 5021227, A48185,


Gravely:

00450300, 04916400,


Great Dane:

D18037, GDU10231,


Husqvarna:

539100341,


Jacobsen:

390655,


John Deere:

AM104490, PT8721, TCU29188, TCU34280, TCU37208,


Kees:

100341, 101485, 363055, 363245,


Lesco:

013826, 050125, 050140, 050241, 103-2528, 12111-02, 32022A, 32022HD, 363055, 50125, 50140, 633482,


Scag:

48108, 481707, 481711, 48185, 482462, 482878, A48108, A48185,


Snapper:

1-7037, 1-7344, 100341, 101485, 12111-02, 32022A, 32022HD, 363055, 7-6450, 7-7344, 7017037, 7075751, 7075751BMA, 7075751BZ, 7075751BZYP, 7076450, 7077344, 75751,


Toro:

1-633482, 1-633485, 103-2508, 103-2518, 103-2528, 105-7781, 105-7781-03, 108-1117, 110-0408,


Worldlawn:

363291, 823004,


Wright Mfg.:

50125, 71440001,


Yazoo:

363055,
Fits Brands:
Scag, Ariens, Bad Boy, Bobcat, Bunton, Encore, Exmark, Ferris, Gravely, Great Dane, Husqvarna, Jacobsen, John Deere, Kees, Lesco, Snapper, Toro, Worldlawn, Wright Mfg., Yazoo
Fits Models:

Bobcat:

Requires 2 for 36" deck; 3 for 54" deck,


Encore:

HydroPro and Premier Pro Series walk-behinds,


Pro-Line Rider:

,


Prowler Mid-Cut:

,


X-Treme and Z-Series; Requires 2 for 36" deck; 3 for 52" deck:

,


Exmark:

Requires 2 for 36" deck; 3 for 52" deck,


Great Dane:

Requires 2 for 36" deck; 3 for 52" deck,


Husqvarna:

Requires 2 for 36" deck; 3 for 52" deck,


John Deere:

Requires 2 for 36" deck; 3 for 52" deck,


Kees:

Requires 2 for 36" deck; 3 for 52" deck,


Lesco:

Requires 2 for 36" deck; 3 for 52" deck,


Scag:

Tiger Cub,


Turf Tiger and Wildcat; requires 2 for 36" deck; 3 for 52" deck:

,


Toro:

Requires 2 for 36" deck; 3 for 52" deck,


Wright Mfg.:

Requires 2 for 36" deck; 3 for 52" deck,